Experiencing storm damage to your roof can be a stressful situation for any homeowner. Fortunately, most standard homeowners insurance policies cover damage caused by tornadoes, windstorms, and hailstorms.
However, navigating the roofing insurance claims process can be complex and overwhelming. In this comprehensive guide, we will walk you through the steps involved in filing roofing insurance claims after storm damage.
From documenting the damage to working with insurance adjusters and selecting a reputable roofing contractor, we'll provide valuable tips to help streamline the claims process and ensure fair compensation for repairs or replacements.
Assessing the Damage - Documenting the Impact
The first step in the roofing insurance claims process is to assess and document the storm damage to your roof. Here's what you need to do:
Safety First: Prioritize Personal Safety and Property Protection
Before inspecting your roof, ensure your personal safety by waiting for the storm to pass and avoiding any potential hazards. Protect your property from further damage by covering exposed areas with tarps or plywood, if possible.
Document the Damage: Take Detailed Photos and Notes
Thoroughly document the storm damage by taking clear and detailed photographs of the affected areas from multiple angles. Make notes about the extent of the damage, including any visible signs of leaks, missing shingles, dents, or structural issues.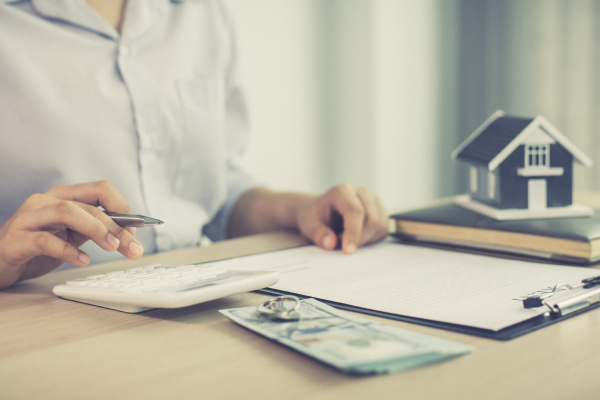 Filing the Claim - Contacting Your Insurance Company
Once you have assessed the damage and documented it, it's time to file the roofing insurance claim. Follow these steps:
Review Your Insurance Policy: Understand Coverage and Limits
Carefully review your homeowners' insurance policy to understand the coverage and limits for storm damage restoration. Take note of any deductibles or specific requirements for filing a claim.
Contact Your Insurance Company: Initiate the Claims Process
Contact your insurance company's claims department to initiate the process. Provide them with the necessary information, including the date of the storm, a detailed description of the damage, and any supporting documentation such as photographs and notes.
Working with the Insurance Adjuster - Assessing the Damage
Once you have filed the claim, an insurance adjuster will be assigned to assess the damage. Here's how to navigate this stage:
Schedule an Appointment: Coordinate with the Adjuster
Coordinate with the insurance adjuster to schedule an appointment for them to inspect your roof. Be prepared to provide access to the damaged areas and any supporting documentation you have gathered.
Be Present during the Inspection: Point Out the Damage
During the adjuster's visit, be present to point out the specific areas of damage and discuss your concerns. Ensure that the adjuster thoroughly examines the roof to avoid overlooking any issues.
Selecting a Reputable Roofing Contractor - Expert Repair and Restoration
Once the damage has been assessed by the insurance adjuster, it's time to select a reputable roofing contractor for the repair and restoration process. Consider the following:
Research Local Roofing Contractors: Seek Recommendations and Reviews
Research local roofing contractors that specialize in storm damage restoration. Seek recommendations from friends, family, and neighbors, and read online reviews to gauge their reputation and expertise.
Obtain Multiple Quotes: Compare Services and Pricing
Obtain multiple quotes from different roofing contractors to compare their services, pricing, and timelines. Ensure that the quotes include a detailed breakdown of the work to be done and the materials to be used.
Let TJR Construction Assist You with Your Roofing Insurance Claim
Navigating the roofing insurance claims process after storm damage can be overwhelming, but with the right knowledge and guidance, you can ensure a smooth and streamlined experience. By following the steps outlined in this guide, you can maximize your chances of receiving fair compensation for the necessary repairs or replacements.
At TJR Construction, we understand the challenges homeowners face when dealing with storm damage restoration. As a trusted residential roofing company serving New England, including Vernon, CT, we specialize in helping homeowners navigate the roofing insurance claims process. Our team of experienced professionals is here to provide expert assistance every step of the way.
When you choose TJR Construction for your storm damage restoration needs, you can expect:
Expertise and Experience: With years of experience in the industry, our team has the knowledge and expertise to handle various types of storm damage, from minor repairs to complete roof replacements. We stay updated on the latest insurance regulations and requirements to ensure a seamless claims process.
Quality Craftsmanship: We take pride in our workmanship and use only high-quality materials for your roofing projects. Our skilled contractors are trained to deliver exceptional results that meet and exceed industry standards. Rest assured that your roof will be restored to its optimal condition.
Timely Completion: We understand the urgency of repairing storm-damaged roofs. Our efficient project management ensures that your restoration project is completed in a timely manner without compromising on quality. We strive to minimize disruptions to your daily routine.
Excellent Customer Service: Your satisfaction is our top priority. We believe in clear and open communication, ensuring that you are informed and involved throughout the restoration process. Our friendly and professional team is always available to address any questions or concerns you may have.
If you have experienced storm damage and need assistance with your roofing insurance claim, don't hesitate to give TJR Construction a call. Our dedicated team will guide you through the process, from filing the claim to restoring your roof to its pre-damaged state.
Remember, when it comes to storm damage restoration, time is of the essence. Delaying repairs can lead to further damage and potential safety risks. Act promptly and let TJR Construction provide you with the expert assistance you need.
Contact TJR Construction today at +1 800.766.3514 or visit our website to schedule a consultation. We are here to help you navigate the roofing insurance claims process and restore your roof to its optimal condition.