In today's fast-paced world, time is a precious commodity. Homeowners often need quick and convenient solutions when planning home improvement projects. Whether it's a roofing repair, siding installation, or any other renovation, getting accurate cost estimates is an essential first step. At TJR Construction, we understand your needs, which is why we've introduced our new Instant Estimator tool right on our website. In this comprehensive guide, we'll delve into the benefits and advantages of using this powerful online resource to streamline your home improvement projects.
Understanding the Instant Estimator Tool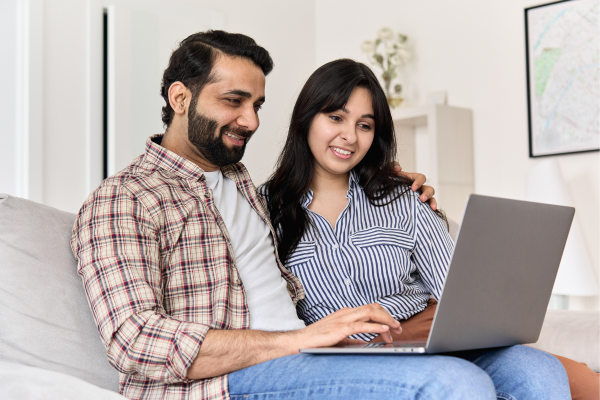 Before we dive into the benefits, let's get acquainted with the Instant Estimator itself. This intuitive tool allows you to calculate an estimated cost for your project within minutes, all from the comfort of your home. Here's how it works:
Select Your Project: Start by specifying the type of project you're planning. Whether it's a roofing project, siding installation, or something else, our Instant Estimator is tailored to a wide range of home improvement needs.

Provide Project Details: You'll be prompted to enter specific details about your project. For a roofing project, this might include the square footage, preferred materials, and the scope of work. The tool also considers your location to provide accurate cost estimates based on local pricing.

Receive Your Estimate: Once you've input all the required information, the Instant Estimator generates an estimated cost for your project. You'll get a ballpark figure that helps you plan your budget effectively.

Consult with Experts: While the Instant Estimator provides valuable estimates, it's important to note that these are preliminary figures. Our experienced team at TJR Construction is available to discuss your project in more detail, answer your questions, and provide an accurate and customized quote.
Now that we're familiar with how the Instant Estimator tool works, let's explore the many benefits it offers.
The Benefits of Using TJR Construction's Instant Estimator
1. Immediate Convenience
With the Instant Estimator, you're no longer required to wait for traditional quotes. The tool provides you with immediate estimates, helping you plan your home improvement projects more efficiently.
2. Accurate Estimates
While it offers speedy results, the Instant Estimator is designed to be highly accurate. It factors in essential project details and local pricing, ensuring that you receive estimates that align with the current market.
3. Enhanced Transparency
By using the Instant Estimator, you gain transparency into the potential costs of your project. This knowledge is invaluable when it comes to making informed decisions and managing your budget effectively.
4. Project Planning
The estimates generated by the Instant Estimator can serve as a solid foundation for your project planning. It allows you to assess whether your vision aligns with your budget and make adjustments accordingly.
5. Multiple Project Types
TJR Construction's Instant Estimator accommodates various project types. Whether you're looking to replace your roof, upgrade your siding, or embark on other home improvement ventures, you can use the tool to estimate costs.
Localized Estimates
TJR Construction understands the importance of localized pricing. Our tool factors in your location to provide cost estimates that are relevant to your area. This ensures that your budget aligns with local market rates.
Time Efficiency
The convenience of the Instant Estimator translates to time efficiency. No longer do you need to schedule meetings or wait for callbacks to get an initial cost estimate.
Empowered Decision-Making
Having access to cost estimates empowers you to make informed decisions about your home improvement project. You can explore different options and tailor your project to your budget.
Unlocking Your Project's Full Potential
The Instant Estimator is an excellent starting point for your home improvement projects, and it reflects TJR Construction's commitment to serving your needs effectively. However, it's important to remember that the estimates it provides are preliminary and not a final quote. For precise and customized cost assessments, reach out to our team of experts.
We understand that every project is unique, and our team is dedicated to ensuring your project's success. By consulting with us, you'll benefit from our industry expertise, professional insights, and accurate quotations. Your vision for your home is our top priority, and we're here to make it a reality.
Don't hesitate to get in touch with TJR Construction today for a free, in-depth project consultation. Our experts are ready to answer your questions, discuss your needs, and provide a comprehensive project estimate tailored to your vision. Whether you're planning a roofing project, siding installation, or any other home improvement endeavor, TJR Construction is your trusted partner for a seamless and successful experience.