As we step into a new era of roofing innovation, homeowners in Allentown, PA, are seeking modern solutions that not only enhance their property's aesthetics but also improve energy efficiency and sustainability. From cutting-edge materials to advanced technology, TJR Construction is at the forefront of roofing trends that are shaping the landscape of Allentown's roofing industry. In this blog, we will explore the latest roofing trends in Allentown and how TJR Construction is bringing these exciting advancements to homeowners.
Sustainable Roofing Materials
In an eco-conscious world, sustainable roofing materials are gaining popularity in Allentown. Homeowners are looking for roofing solutions that minimize environmental impact and contribute to energy efficiency.
Solar Roofing: Allentown's abundant sunlight makes solar roofing a prime choice. Solar shingles and panels are integrated into the roofing system, harnessing solar energy to power your home and potentially reduce energy bills. This green energy solution not only benefits the environment but also offers long-term cost savings.
Green Roofs: Green roofs, featuring living vegetation, are on the rise in Allentown. Not only do they offer natural insulation, but they also improve air quality, reduce stormwater runoff, and provide an urban oasis. Homeowners are embracing the beauty and functionality of green roofs, making a positive impact on their community and the planet.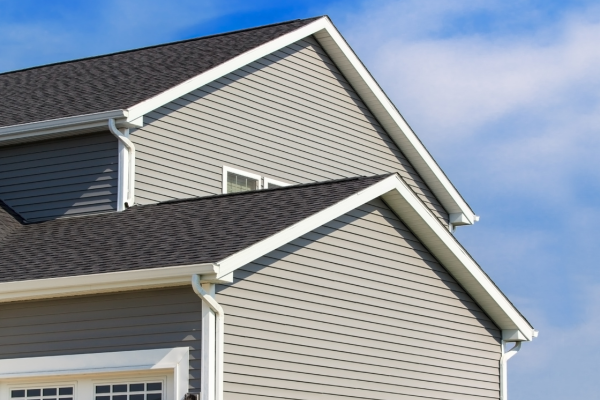 Energy-Efficient Roofing
With the increasing focus on energy efficiency, Allentown homeowners are opting for roofing materials and technologies that help reduce energy consumption and costs.
Cool Roofs: Cool roofing materials, with high solar reflectance, are in demand in Allentown's hot summers. They bounce back the sun's rays, keeping the roof and the interior cooler, resulting in reduced cooling needs. By embracing cool roofs, homeowners can create a more comfortable living environment while lowering their carbon footprint.
Energy-Efficient Insulation: Upgraded insulation materials and techniques are becoming popular, keeping homes comfortable year-round while cutting down on heating and cooling expenses. Energy-efficient insulation not only saves money on utility bills but also reduces energy waste, contributing to a greener Allentown.
Smart Roofing Technology
Allentown homeowners are embracing smart technology to enhance their roofing systems, providing convenience, safety, and peace of mind.
Roof Sensors: Innovative roof sensors detect leaks, temperature changes, and potential issues, providing real-time data and alerts to homeowners and roofing professionals. By incorporating smart sensors, homeowners can proactively address roofing problems, preventing costly damage and ensuring timely repairs.
Remote Roof Monitoring: Smart technology allows homeowners to remotely monitor their roof's health through apps and online platforms, ensuring timely inspections and maintenance. With remote roof monitoring, homeowners gain valuable insights into their roof's performance and can schedule necessary services with ease.
Aesthetic Roofing Design
Roofing trends in Allentown also emphasize the importance of aesthetics and curb appeal, with a focus on modern and visually appealing designs.
Architectural Shingles: Dimensional and textured architectural shingles are gaining popularity for their modern look and enhanced durability. Allentown homeowners appreciate the variety of colors and styles available, allowing them to achieve a unique and stylish roof design.
Metal Roofing: Sleek and contemporary metal roofing options are becoming a top choice for their longevity and a wide range of color and style options. With metal roofing, homeowners can achieve a modern and sophisticated look that complements various architectural styles.
Conclusion
As roofing trends evolve, TJR Construction remains committed to delivering cutting-edge solutions to homeowners in Allentown, PA. From sustainable materials and energy-efficient designs to smart technology integration and striking aesthetics, our team is well-equipped to transform your roofing vision into a reality. Embrace the future of roofing with TJR Construction today!